Terms of use
By using and/or accessing the Infinity GDPR Manager web page, you confirm that you have read and understood these Terms of use.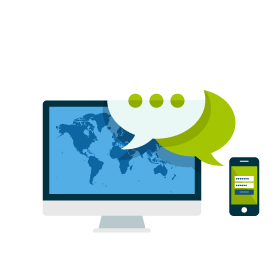 Content of Infinity GDPR Manager web site https://gdpr.com.hr/en/ ("Web site") is owned, operated and edited by APPCRO ("Our company").
Web site provides information about Infinity GDPR Manager software solution developed by our company that serves management and protection of personal data of all individuals (data subjects).
Web site is informative, it provides information about our IT solution and additional general information about GDPR regulations based on frequent questions and experiences.
The purpose of this Web site is to bring users the changes that the GDPR brings and inform potential customers about our comprehensive Infinity GDPR Manager that is fully compliance with the General Data Protection Regulation (GDPR).
The content on the Web site is relevant and reliable, but despite that APPCRO d.o.o. does not assumes responsibility for the completeness, accuracy and updating of available information on the web site.
APPCRO d.o.o. reserves the right to change the appearance and content both of the Web site and the Terms of use. Therefore, we ask that you review the Terms of use from time to time to take notice of any changes made. APPCRO d.o.o. is not responsible for any damages caused by these changes.
Any unauthorized copying, downloading, reproduction, or use of materials available on our Web site is the property of APPCRO d.o.o. and it is strictly forbidden to use the same by third parties or on other web sites without our consent, as the material owner.
Use of materials is permitted for personal use or for use by existing or potential customers in the decision-making process for the purchase of the solution. Web site materials are prohibited for use, download and processing to direct competition or other IT companies.
Infinity GDPR Manager uses cookies – a small amount of data serving as your anonymous individual identifier – that are sent to your browser by the Infinity GDPR Manager web site and stored on your computer. To learn how we use cookies, read our policy about cookies.
The website is in compliance with the privacy policy and the protection of personal data. To find out more about this, please read  our privacy policy.
By using and/or accessing the Infinity GDPR Manager web page, you confirm that you have read and understood these Terms of use; that you agree to the Terms of use and that you consent to the use of the Infinity GDPR Manager page in accordance with the Terms of use.
Terms of use are last modified on January 01, 2023.